Our Vision:
To be the pioneer and front-runner in up-skilling and re-skilling talent pool into an unmatched industry-ready workforce for new-age animal agriculture towards efficiency and sustainability
Our Mission:
To be the most trusted powerhouse of talent pool for animal agriculture industry in India and South Asian region
· To offer touchstone program for ancillary industry* professionals' upskilling and reskilling in the context of ever-changing client needs and business complexities in India and South Asian perspectives.
Animal Feed / Animal Healthcare / Veterinary Pharmaceuticals / Animal Feed Additives / Livestock / Vaccines / Farm Equipment / Genetics / Breeding / Biotechnology / Financial Service Providers etc. catering to animal agriculture industry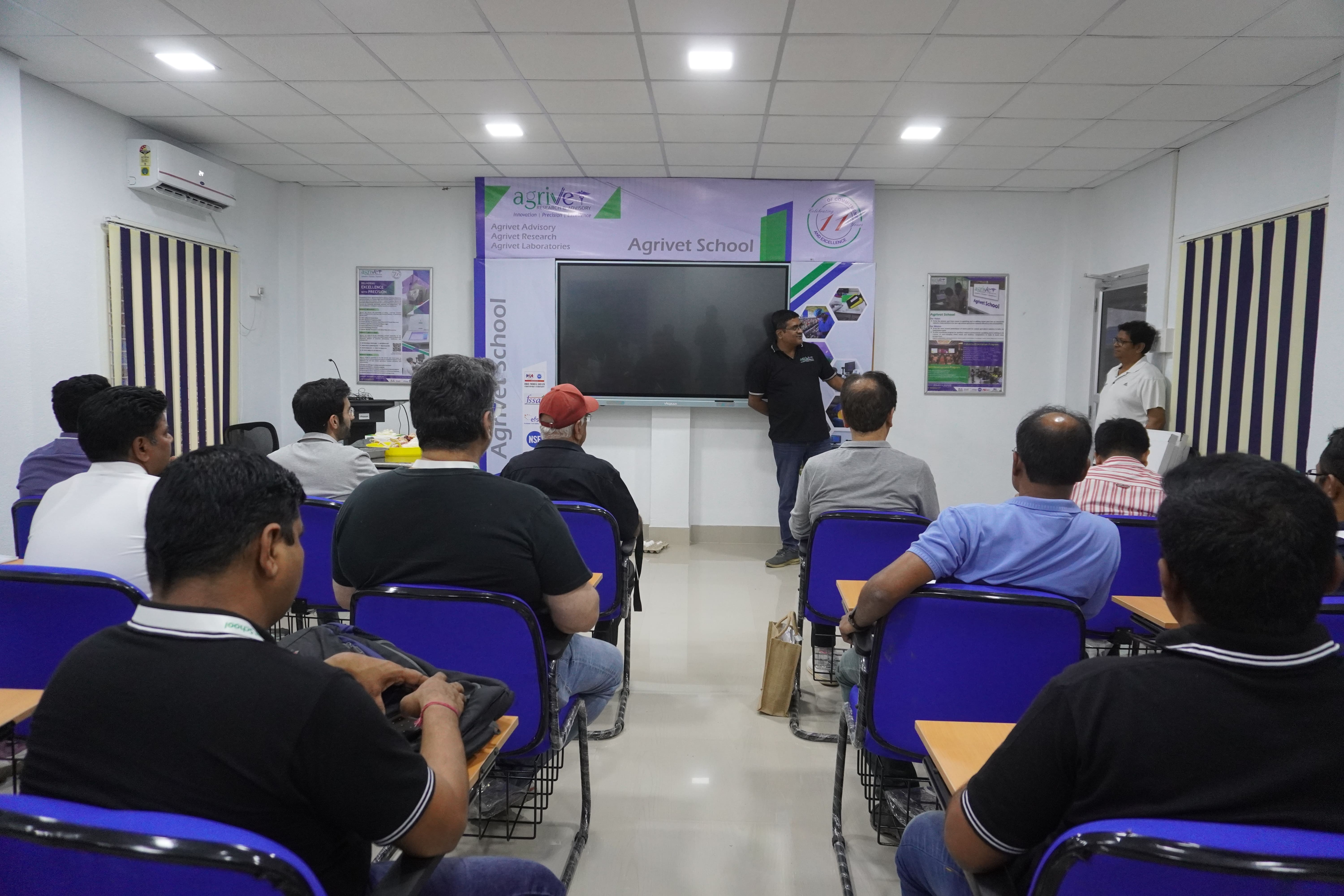 Animal husbandry especially poultry production in India has taken a quantum leap in the last four decades emerging from conventional farming practices to commercial roduction systems with state-of-the-art technological interventions. With consistently ascending CAGR and vast infrastructural support from the Government of India, Animal Husbandry sector is evolving at a rapid pace and hence there is a huge necessity for an industry-ready workforce.
Agrivet School is mandated to enhance the techno-commercial knowledge and impart training to the existing workforce in Animal Husbandry industry as well as to the freshers who are willing to join this sector. Being an initiative of the Agrivet group, Agrivet School is mentored by some of the leading veterinarians, technocrats and industry experts in the field of Animal Agriculture. With its own infrastructure and integrated set-up in a lush green campus at the outskirts of Kolkata, Agrivet School offers courses with a right blend of classroom-based knowledge transfer and onsite hands-on training. The Programs of Agrivet School are targeted for two major segments: for the working professionals and for freshers who aspires to join this industry.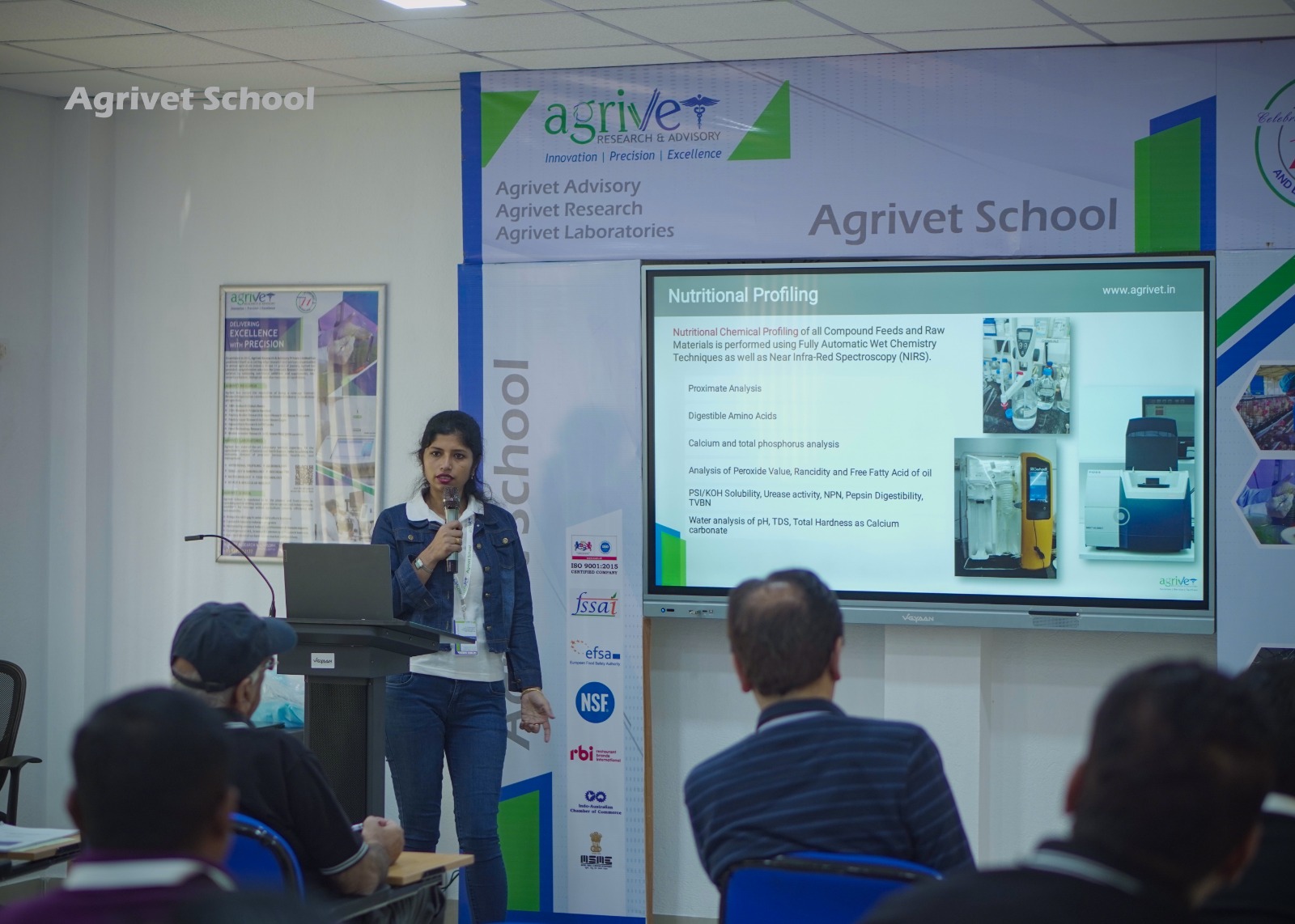 PROGRAM HIGHLGHTS:
The Program is aimed at offering a 360-degree view of-

Broiler Farm Management

Layer Farm Management

Diseases and Health needs of Poultry

Operations of Broiler Integration

Operations in a Feed Mill

Perspectives of a Poultry Nutritionist

Perspective of Poultry Feed Sales Business.

All the sessions are designed to sensitize the participants about the challenges and motivators in the daily life of their clients with a variety of perspectives.

Expected outcome of the sessions are to enable the participants to engage into more personalized and meaningful (not just his own product's story) sales conversations with clients which may finally lead to solving problems for the clients.

The sessions are delivered by eminent industry experts (15-25 years of experience) in a crisp, methodical, and application-orientated manner. The objective of the program is to get your team to a newer level of "Solution-Sales" approach from a current practice of "Product-Sales" orientation.

All the sessions are planned in our Training Campus which houses our Research Stations, Commercial Farms, Advanced Poultry Diagnostic Labs and a Pellet Feed Mill.

As an icing on the cake, each day's session ends with a dinner interview with an Industry Leader who would speak about latest trends and advancements in Poultry.

It's a fully residential program. The course fee includes: Hotel accommodation (double-sharing basis), all meals, local transfers (between hotel and training campus), study materials and stationeries of the program. The program fee excludes charges for any in-room dining and beverages.
To Register or to receive further information about the program, please mail us at info@agrivet.in, or reach us on +91 9381936585.