About Us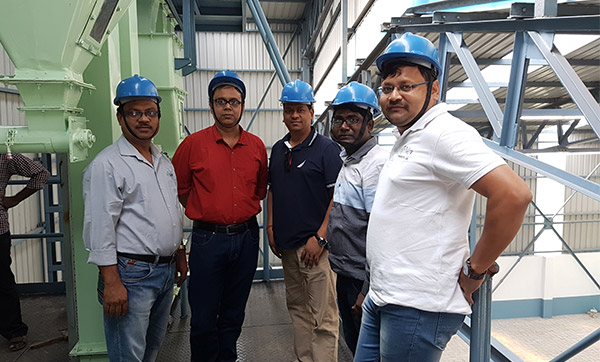 The Journey of Agrivet
Animal Husbandry as an industry has huge potential in India though lack of international exposure and bias in knowledge dissemination impede with its growth thus categorizing the industry as an unorganized one in this subcontinent.
The gap between the organized and large-scale corporates vis-à-vis the small and medium range entrepreneurs playing in this industry is enormous. While the former continuously scaling up their size of operation by embracing new technologies and inventions with the inputs from the experts in this field the small and medium player always face a scalability challenge due to limited access to the latest technical knowhow.
Dr. Shivaji Dey, a reputed and proven nutritionist and business consultant, saw this gap as an opportunity to guide these small and medium companies to grow their infrastructure and become contemporary in product and service offerings.
He conceptualized the idea of forming a group of veterinarians and technical experts, to create a platform to provide unbiased technical consultancy to the medium and small-scale entrepreneurs of animal husbandry industry. Dr Dey's concept got a physical shape when Dr Anirvid Sarkar, an established veterinarian joined the group. In August 2012, with Dr Amrita Kumar Dhara, an expert in poultry breeding and hatchery management joining the group, the team got the confidence to convert the concept into reality. Thus, formed the company "Agrivet Consultancy Pvt Ltd" on 7th August 2012.
Agrivet Consultancy Pvt. Ltd. started its journey as a Technical Consultancy provider aimed to undertake technical and business consultancy services in animal production technology for interested partner organizations.
Within a few days, the organization felt the latent need of creating a proper scientific research facility in the field of "Poultry Nutrition" and decided to establish another vertical, Agrivet Research Center, where the product performance study to be conducted by Agrivet, under supervision of the company who has developed the product.
In 2015, both the services of Agrivet, Research and Consultancy –got enormously reinforced with the onboarding of one of the renowned researcher, ex-Professor and nutritionist Dr Sudipto Haldar as Director – Research. Dr Haldar took the research activities to the next level. Agrivet Research Centre became an automatic choice for the established multinational and Indian organizations to generate real, authentic, relevant and detailed local data as a proof of concept for their extreme hard work in NPD and ongoing product refinement.
Today, Agrivet provides full circle research based technical solutions in the field of animal nutrition and health, led by a team of dedicated agripreneurs.